Berkeley Sprinkler Repair Services

Our Berkeley sprinkler repair team has over 40 years of combined experience installing and maintaining systems in the greater Berkeley area. We follow a comprehensive game plan from the very first time we take your call. Unless it is an emergency repair situation we will do what is called an "irrigation audit" to help define problem areas in your sprinkler system. From here we can develop an effective water management plan that will optimize your water use according to what you already have on the grounds.
We Cover Emergency Sprinkler Repairs & Regular System Maintenance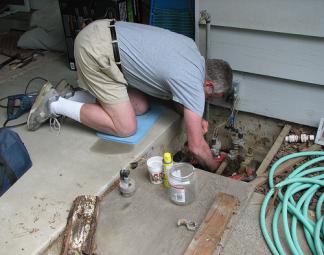 During the summer, the number of sprinkler repairs in Berkeley that we perform is astronomical. What's even more amazing is just how many of these repairs could have been prevented with regular system maintenance.

Just because Berkeley doesn't have to deal with cold snaps and snow fall doesn't mean that you should skip the seasonal maintenance. The summer months can put a lot of strain on even the best in-ground sprinkler systems, and it's not unusual for hairline cracks, struck valves, and other problems to develop. Catching these problems before they turn into small disasters, like underground leaks and 'geysers', can prevent a lot of damage and save a ton of money.

If you believe that an ounce of prevention is worth a pound of cure, speak with one of our sprinkler repair contractors about setting up a regular system maintenance today. They'll be happy to walk you through your options, and help you understand the economics.

So Much More Than Just Sprinkler Repair in Berkeley

During the summer months, we repair sprinklers from sun up to sun down. During the off season, however, most of our time is spent bringing you a wide variety of other services, including:
Lawn sprinkler system installations & upgrades

Drip irrigation system installation & maintenance
Hardscape and masonry installation & repair
Outdoor lighting services

Swimming pool demolition & removal
Sod & turf installation
Landscaping installation
Our Sprinkler Repair Team in Berkeley CA Can Lower Your Water Usage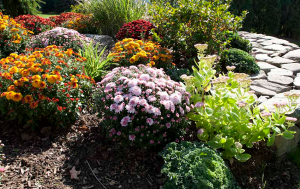 Once we've established a strong turf and healthy flowers our Berkeley sprinkler repair service will help you begin a water conservation schedule to help reduce your watering costs. Our service techs are dedicated to creating an outdoor oasis for you while maintaining a healthy environment all around. This means we may suggest things like grey water reclamation systems, rain harvesting, and Xeriscaping as possible ways to lower your costs while creating a unique and inviting landscape.
Full Irrigation System Design & Installation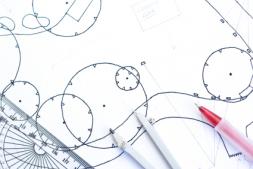 We've been assuming you already have a sprinkler system and just need it optimized. What if you don't already have a system? That's not a problem. Our Berkeley irrigation repair & installation team can build you a custom system from the ground up. It's actually easier for us to start from scratch than to try to adjust one that has already been installed. When we do a design from scratch, it often includes a combination of several different pop up heads and drip systems to target individual planting beds. We have even designed systems that incorporate ponds and fountains, for small yards and business parks alike.
Our Irrigation Contractors in Berkeley CA Also Install Drip Lines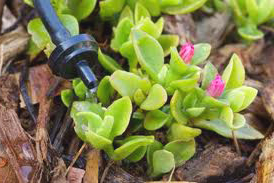 Sometimes a full in-ground sprinkler system isn't the best tool for the job. While it's great at keeping your lawn, or even a few trees and larger plants, looking their best, an in-ground system isn't going to help with your potted plants and succulents. For them, let our Berkeley irrigation team design and install a drip system that will keep your potted plants thriving. By delivering just the amount of water, even the ficklest plants will look their best for years to come, and you'll also look forward to significantly lowering your water waste. Call now to speak with a technician about your drip irrigation needs, or to schedule a service.

---
Need a Great Plumber in Berkeley?

We are happy to recommend our favorite plumbers in Berkeley for all your water heater repair, drain cleaning, and other plumbing repair & installation needs.